EUROVIA SK
Our company ranks among the most prominent players on the Slovak construction and engineering market. Our projects, which make life easier for everyone, are carried out by a team of experienced professionals. In everything we do, we put work safety and social responsibility among our top priorities.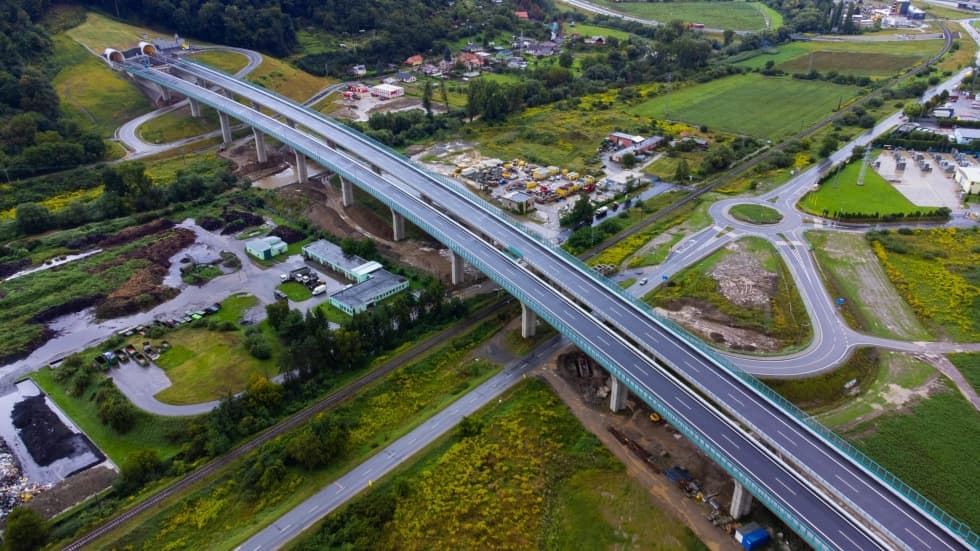 As one of the leading construction and engineering companies in Slovakia, we are committed to becoming the undisputed leader on the market. Our company specialises in building roads and motorways, but the portfolio of EUROVIA SK also includes significant numbers of projects in other areas, such as the building of bridges, tram lines and cycle paths, as well as reconstructions of public spaces including streets, squares and historic buildings.
Our company's renown stems from high-quality work, performed in a timely manner, as well as from the complete range of skills at the disposal of our employees and our traditions that span seven decades in the business. As a major employer in Slovakia, we offer to our employees the stability of a well-established company, easy access to further education and comprehensive support for anyone aiming to advance their career.
We stay ahead of the pack also thanks to our own extensive material base resource and a wide network of asphalt plants. In all our projects, we employ the latest, environmentally friendly technologies. After all, environmental projects are becoming increasingly prominent in our portfolio.
We are a modern, dynamic and prosperous company that continuously sets trends and pushes the boundaries in engineering.
We are EUROVIA SK.