Our company is a leader on the Slovak market. For no less than 70 years we have made it our priority to deliver on time and with high quality, while complying with the most stringent occupational safety and health rules. We build and reconstruct roads, motorways, bridges, sidewalks, crossroads, tram lines and public transport stops. We also help with reconstruction of historic sites as well as the building of cycle paths and many other projects that improve the public space. We operate a wide network of asphalt plants. Our own material base resource makes us one of the biggest producers of aggregate for infrastructure projects in Slovakia.
Our company is part of VINCI Construction CS, the biggest construction group in the country
2000
projects completed every year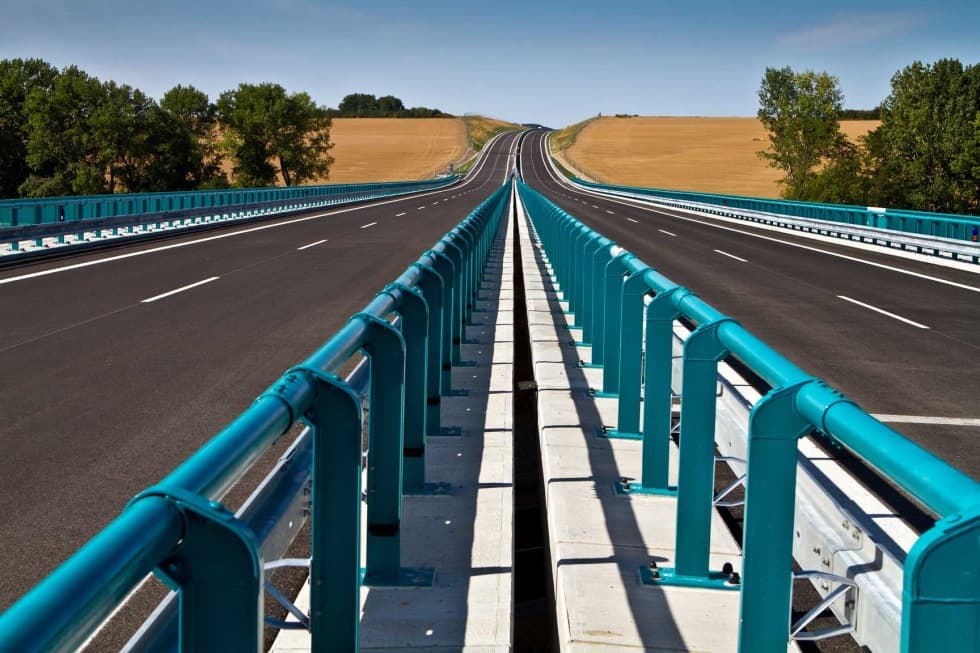 We are dutybound to uphold the traditions and legacy of those who went before us. We are proud of both the projects we realise and the fact that our company is a member of VINCI Construction CS, the biggest construction group in the Czech Republic and Slovakia. The Group is active in all areas of the construction industry – ranging from transport to civil engineering. The Group builds essential main highways, railway and tram lines, sports grounds, urban complexes, water management structures, residential buildings and industrial facilities. It also renovates historical buildings. VINCI Construction CS employs more than 4,000 people and completes approximately 2,000 projects every year. It operates as a member of the international VINCI holding.
Board of Directors
Chairman of the Board of Directors
Ing. Martin Borovka
Vice- Chairman of the Board of Directors and Chief Executive Director
Ing. Róbert Šinály
Member of the Board of Directors
Ing. Daniel Hanko
Member of the Board of Directors
Paul Scippa
Member of the Board of Directors
Ing. Juraj Dančišín
Organizational structure of the company

The operation of our company